Alina Orlova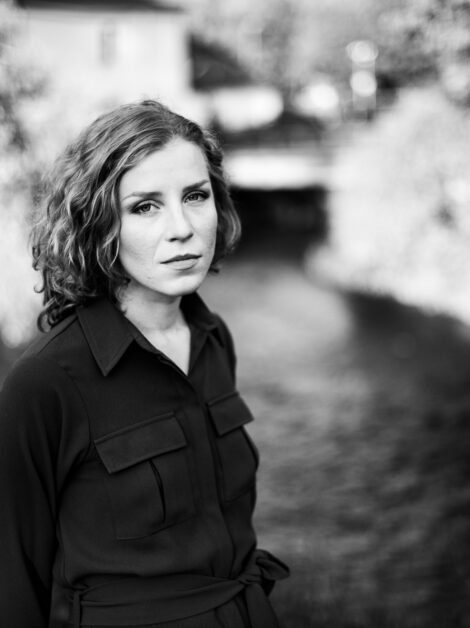 Born and raised in Visaginas, singer-songwriter Alina Orlova has become a unique artist with recognition around the world. Throughout her career, the musician has performed in the most charming venues around the globe including outdoor sites in Tbilisi, Churches in Groningen, Musée d'Orsay in Paris, Tribeca film festival in New York, "The Bowery Ballroom," and the courtyards of The Palace of the Grand Dukes and Trakai Castle in Lithuania.
In 2010 Alina presented her first album Laukinis Šuo Dingo with tours around Lithuania and Europe. Her second album, Mutabor, was recorded twice due to creative differences with recording companies; however, the second recording of the album became even more successful than predicted. The song collection obtained international recognition, and Mutabor was re-released in France, Ukraine, and Russia, while the lyrical music from the album was used in the movie "Žvaigždė."
Orlova's success further increased after the release of her album 88 in 2015. 88 was inspired by numerous trips around France, Russia, and Lithuania, while various electronic sounds, often recognized in Marc Almond's music, gave the album a 90s style impression. Alina had the opportunity to open for M. Almond in 2008, inspiring her to write more electronic music further in her career.
Peter Jenner, the former manager of Pink Floyd, The Clash, and Billy Bragg, has often praised Alina for her graceful performances. "I have no clue what Alina is singing about, but the way she performs her music, takes my breath away: her freedom on the stage allows the audience to feel that she doesn't care, if she is singing in Lithuanian, Russian, or English," - said Peter Jenner, continuing to support the artist in her further artistic ventures.
Past Events