Vidas Bareikis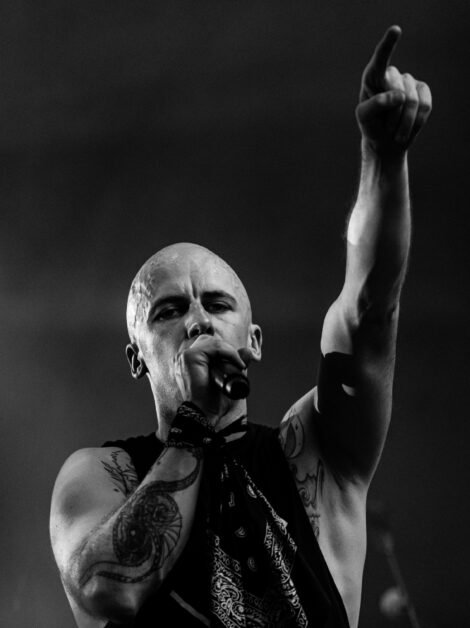 Vidas Bareikis has become one of the most famous figures in the Lithuanian alternative music industry with his exciting everchanging performances and songs. In 2009 Vidas graduated from the Lithuanian Academy of Music and Art obtaining a bachelor's degree. In 2013 he finished a master's program in the Vsevolod Meyerhold theater institute in Moscow intending to continue his life as an actor. In 2012 he was presented with an "Auksinis Scenos Kryžius" award for founding the newest theater movement "No Theater".
However, music kept calling and in 2007 while studying in M.K.Čiurlionis art school, Bareikis and a few friends established two alternative music bands "Suicide DJs" and "Stipriai Kitaip." After working with them Vidas Bareikis sought to perform solo where his talent for music began to resurface. The musician would perform alone with the help of a piano or guitar while immersing the audience in his alluring music.
In 2014, Bareikis was acknowledged as the Best Alternative Artist in the M.A.M.A music awards. Nonetheless, it is hard to label the style of music he associates with. Vidas has successfully worked with hip hop artists like G&G Sindikatas, 8 Kambarys and Pushaz, while also flourishing in the Eurovision Song Contest auditions.
Vidas continued to build his musical recognition by taking part in the LRT music competition "Auksinis balsas". With the increasing fan base, he held a 21 performance tour around Lithuania and in 2017 released the acclaimed album KATUKAVAKARE?.
2018 kicked off with a 100 shows tour in his native country. Breathtaking performances in festivals and overwhelming show at the M.A.M.A awards encouraged Vidas Bareikis to stage a concert in the Kaunas "Žalgiris" Arena, the largest arena in Lithuania with the capacity over 10000. During the M.A.M.A awards in 2019, Vidas won the Best Male Artist and Best Song awards.
The 2020 worldwide pandemic could not contain the artist. He continued to write music, remotely hosted TV shows and put together a "Drive In Live" concert during which the musician theatrically smashed a vehicle. Vidas Bareikis is a machine of creativity and will continue generating spontaneous ideas in the future.
Past Events