Sinstation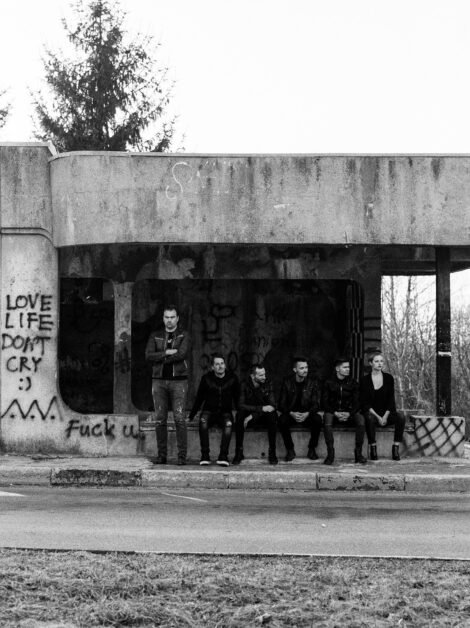 Unlike other groups, the alternative electronic band Sinstation started their career with the release of an LP record titled Išsišakojančių takelių miestas which was accompanied by a beautiful graphic novel by Gediminas Skyrius. Sinstation introduced themselves with a song "Herojai" with faces covered in paint as if they were out of a comic book.
The band kept up with the mystery. The identities of the musicians were disclosed in a secret concert that surprised everybody. It consisted of well known musicians and public relations guru Mykolas Katkus happened to be the lead vocalist of the band.
Performing music for over 20 years, the band draw comparisons to "Suede", "Depeche Mode" and "Mumiy Troll". However, Sinstation claimed not to be interested in replacing the well-known groups but instead bringing back a piece of musical history and put forward the importance of poetry to Lithuanian rock music.
In 2017 audiences wondered how long this project would last. However, we are in 2020 and Sinstation still plays a significant role in the Lithuanian music scene.